My photography portfolio was previously on SmugMug. With the pandemic and all the changes that continue to cascade and color our lives, I let go of my SmugMug portfolio with the intention of later this year porting a new photo collection to a different service.
For the time being you can see a small number of my best (noncommercial) photography at Instagram.
To read my blog, hop on over to Medium. I like its streamlined, no-frills design optimized for reading. You can also see my old blog at WordPress as well as the first blog I ever created 20+ years ago at LiveJournal.
Currently I'm working on half a dozen paintings mostly in oils. Below are a few select art works I painted in the last five years: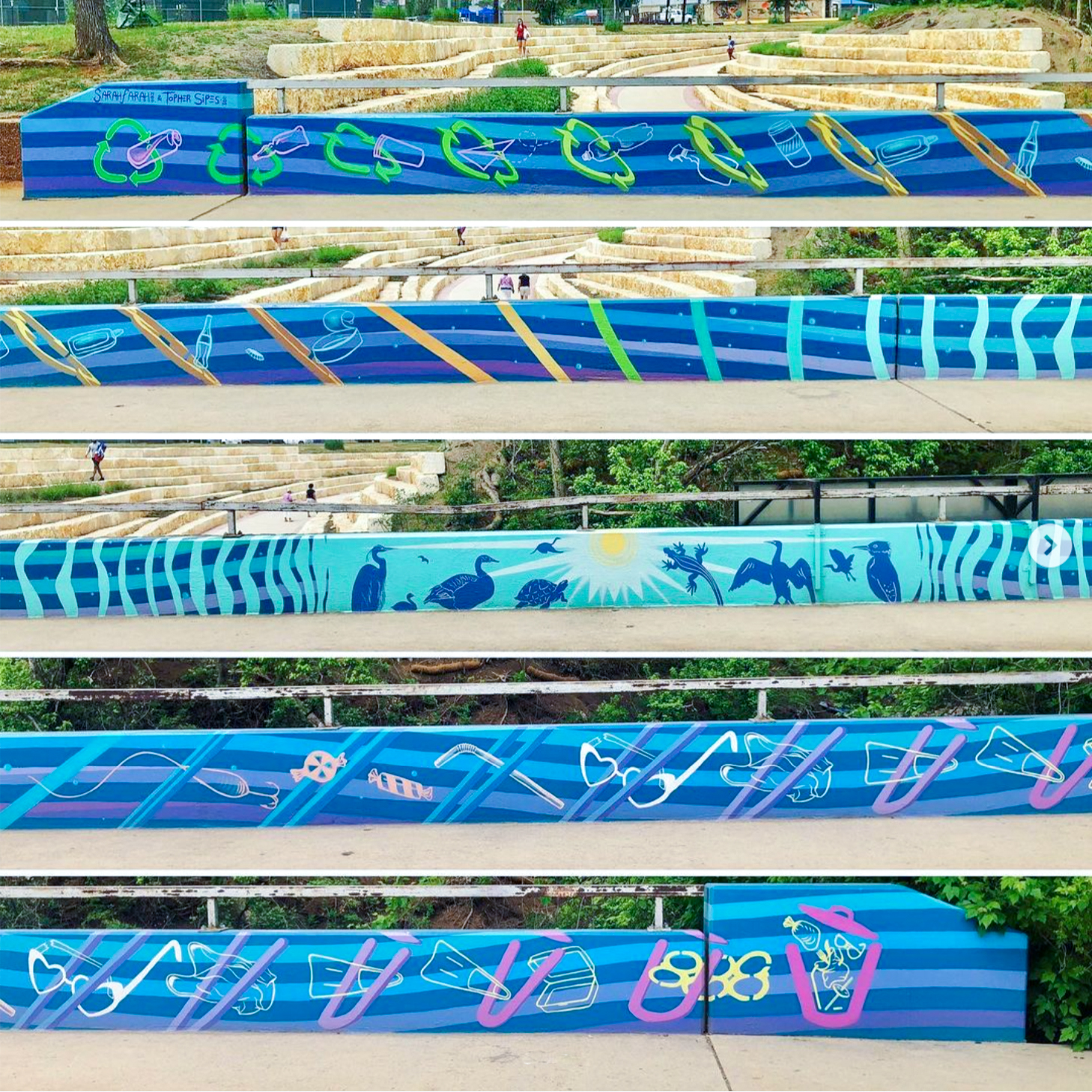 nonverbal litter prevention themed murals over the San Marcos River
each wall is 133ft long x 28in tall x 7" deep; total 780sqft. Commissioned by the City of San Marcos, Texas in 2021
Iboga in 2020
acrylic on canvas, 48" x 36", 2020, commission
The Conference of the Birds
acrylic on canvas, 16" x 20", 2018, sold
Halloween study of Christina Ricci as Wednesday Adams
oil on canvas, 16" x 20", 2017, private collection
Surfing on Sine Waves
acrylic and oil on canvas, 24" x 36", 2017, available
Sunny
oil on canvas, 24" x 18", 2016, commission
Seed Transmission
acrylic on canvas, 30"x40", 2015, private collection
Painting for ArtCon10
before and after, 14" x 14", oil and mixed media on board auctioned for charity, 2014